Taylored Tips – Kissing Menu
Everybody knows the tradition of clinking glasses to get the bride and groom to kiss, right? Towards the end of the meal the almost constant clinking can become a little frustrating. To keep the tradition fun and creative, provide a Kissing Menu for your guests. This idea is not only interactive but because of the larger task it gives you (the bride and groom) a chance to get some food in your belly in-between kisses! Pretty neat hey?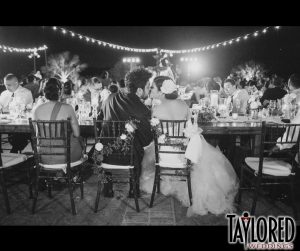 Click the link below for a free Kissing Menu printable download. Which item off the menu is your favorite? Let us know in the comments!
http://www.alwaysbyamber.com/blog/2016/1/11/free-kissing-menu-printable
Be sure to check out and like our Facebook page @TayloredWeddings for more tips, tricks and helpful hints!