Thursday Traditions – Bridal Crown
Hey brides! Did you know brides in Norway (and other countries) wore and still wear bridal crowns on their wedding day?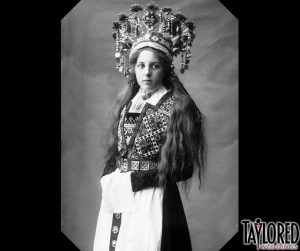 These crowns were decorated with gorgeous beads and dangling jewels. When the bride moves her head, the tinkling of the dangling jewels against the metal crown would ward off any evil spirits. Check out this super interesting Norwegian tradition that dates back to the 1800's by clicking the link below!
http://archiver.rootsweb.ancestry.com/th/read/NORWAY/2000-01/0948522524
Greek brides also don their own type of bridal crown!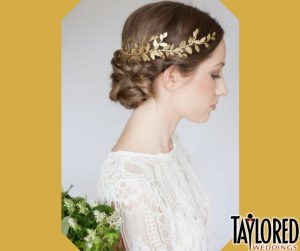 Click the link below to check out the history behind their tradition.
In conclusion… despite your heritage or where your wedding is taking place… rock that crown QUEEN!
Be sure to browse around our Facebook page @TayloredWeddings for more fun traditions like this! 🙂