WOW Monday – Fall into Love
The weather is getting colder! You know what that means… Autumn is on the way. 🙂 With falling leaves comes awesome color schemes and creative autumn ideas. Thanks to Buzzfeed, here are 32 beautiful ideas for your wedding day that are a sure fire way to grab your guests attention!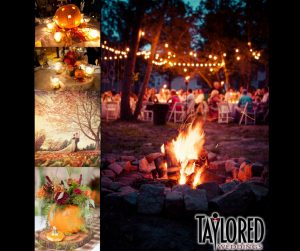 https://www.buzzfeed.com/samanthapena/32-pinterest-inspired-ideas-to-fall-into-your-wedd-r2yy?utm_term=.se6aLbkWG#.mmpn031NP
Click the link above to check it out! I loved the leaf aisle runner and the tomato soup/mini grilled cheese shot ideas. Let us know what ideas you would like to use on your big day in the comments!
Be sure to check out our Facebook page @TayloredWeddings for more ideas like these to incorporate into your big day! 🙂