MC Mitch Taylor – What's In Your Wallet?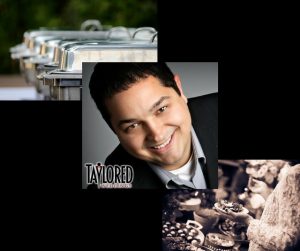 Looking for a fun, interactive yet organized way to invite your friends and family to the buffet line? One of Mitch Taylor's favorite ways to do so is with a game called What's in Your Wallet.
The rules are: the first person to reach the MC with the announced item will win their table's invite to fix their plates. This is a good way to get your guests to interact with each other and will set the tone for an eventful night!
Check out the video below to see it in full effect!
Which announced item did you think was most creative? Any items you would add to the list? Let us know in the comments below!
Also be sure to check out our Facebook page @TayloredWeddings and our YouTube page @TayloredWeddings for more fun videos like this! 🙂