Tradition Thursday – The Best Man
Hey brides and grooms! Happy Thursday!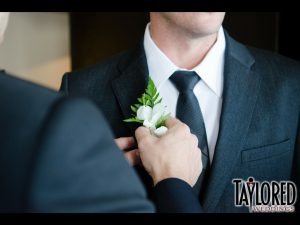 Today I would like to expound your belief of the tradition behind the Groom's best man. I chose this tradition because I know a lot of you [including myself] think the best man is chosen simply for the fact that he is the groom's best friend… right? But, there's more to it than that! "Back in the day", the Medieval days that is, the groom's best man was chosen based on much more than his ability to tell a good joke at the dinner table.
"Back in the days when the groom kidnapped his bride, the best man was appointed by the groom for protection and to ensure his bride and he arrive safely at the church. As it was not unusual for the bride's family to try and snatch her back, it was necessary for the best man to be on hand if a confrontation ensued between the groom and unhappy members of the bride's family. The whole point of the 'best man' was to fight in the groom's stead if there were an objection/challenge made as it was improper and considered bad luck for the groom to duel on his wedding day. The entire wedding would have to be postponed. So, the best man fought instead and as the name implies… you pick the 'best man'. Hence, the 'best man' at any wedding should always be armed. Even if it's just a token buck Swiss army knife."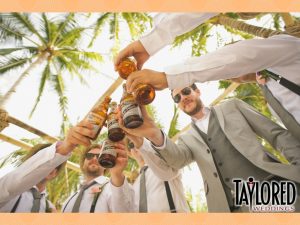 What a world to live in during Medieval times. Ladies… let's all take a minute to appreciate that men no longer steal their bride's to marry but steal their hearts instead. 🙂
Be sure to check us out on our Facebook page @TayloredWeddings for more traditions, videos, fun facts and more!